After 17 years, Sharad finally convinced me to lower the lift in my garage and restore the UPR 95 GTS Wild/True Street Mustang.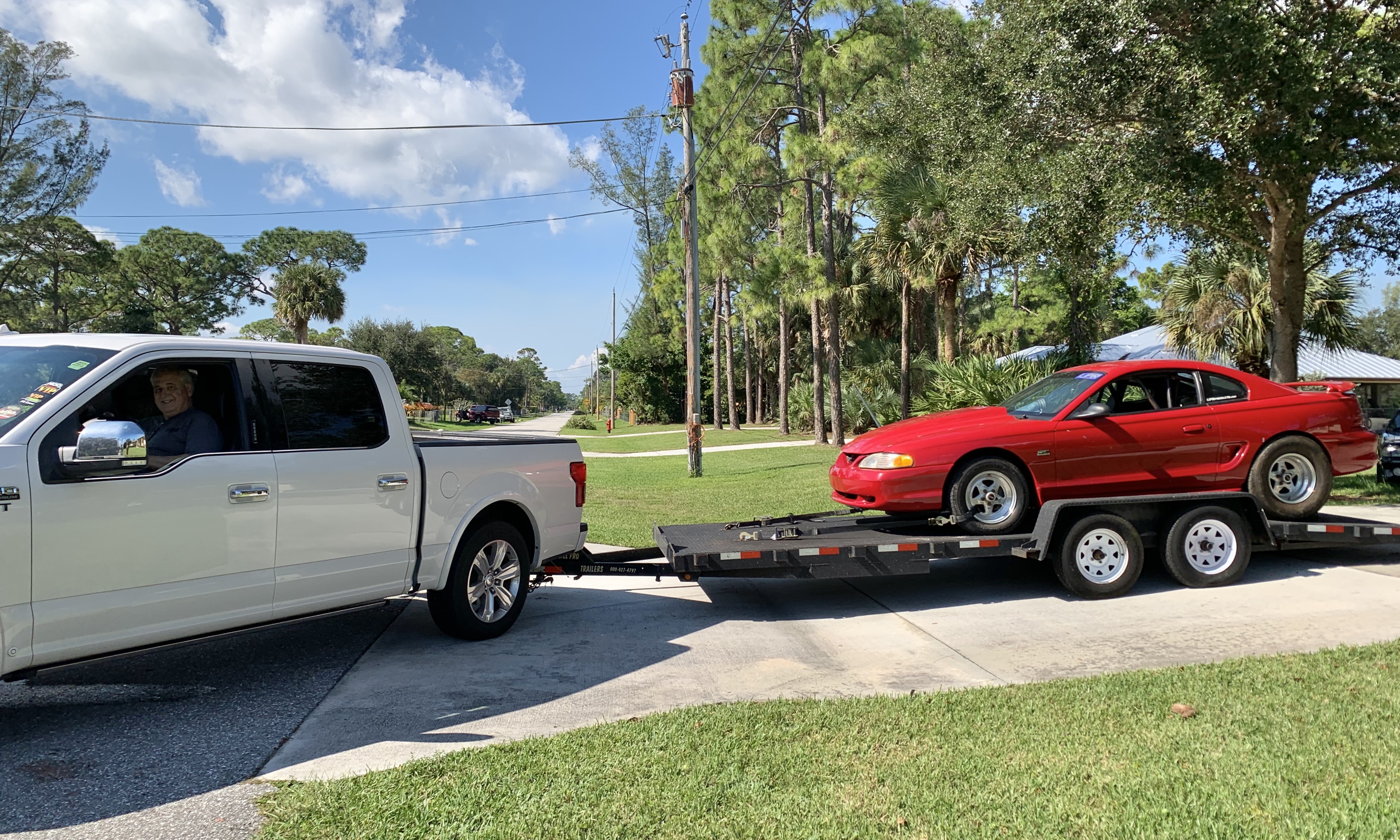 Back in the 1970's I was fascinated with the Tasca Ford "Street Boss". It was a big cubic inch, automatic Boss 429 Mustang that ran on L60-15 street tires and challenged
ANYONE to race on similar tires. In 1998, my son and I build our own version of the ultimate true street car- a supercharged 440 cubic inch 95 GTS on BFG radial tires.
With good friend Willie Figueroa driving we went on to winning 3 World Ford Challenges, becoming the first 8-second True Street car, winning every NMRA Wild Street race we entered and finally winning
the 2000 Orlando World Street Radial Class against all comers on BFG Radials. This led to BFG making us their poster car in magazines and a piece of Mustang history.
Oh, and did I mention we never lost a single race !
I had very mixed emotions when we raised the hood for the first time since 2003. So many memories of building it with Joe, Bart, Jeremy and Willie.
I was also amazed to think how fast we went and how it stayed together during its racing life.
As I stare at the engine I'm seeing a cover of dust and rust but also flashbacks to when it was in its prime. I guess I'm sentimental in my old age.
Sharad's enthusiasm with the project has been contagious and he's enlisting help from many friends in the industry. We've got Wild Bill Devine from Bullseye turbos, Ike and Tyler from
MPR Race Engines, J.C. Cascio from Strange Engineering, David Dodge from Tig Vision, Jimmy la Rocca, Brian Friedentag and Mike Jovanis from Team North, Tom Kundrik from Mickey Thompson, Total Engine Airflow and the list is growing.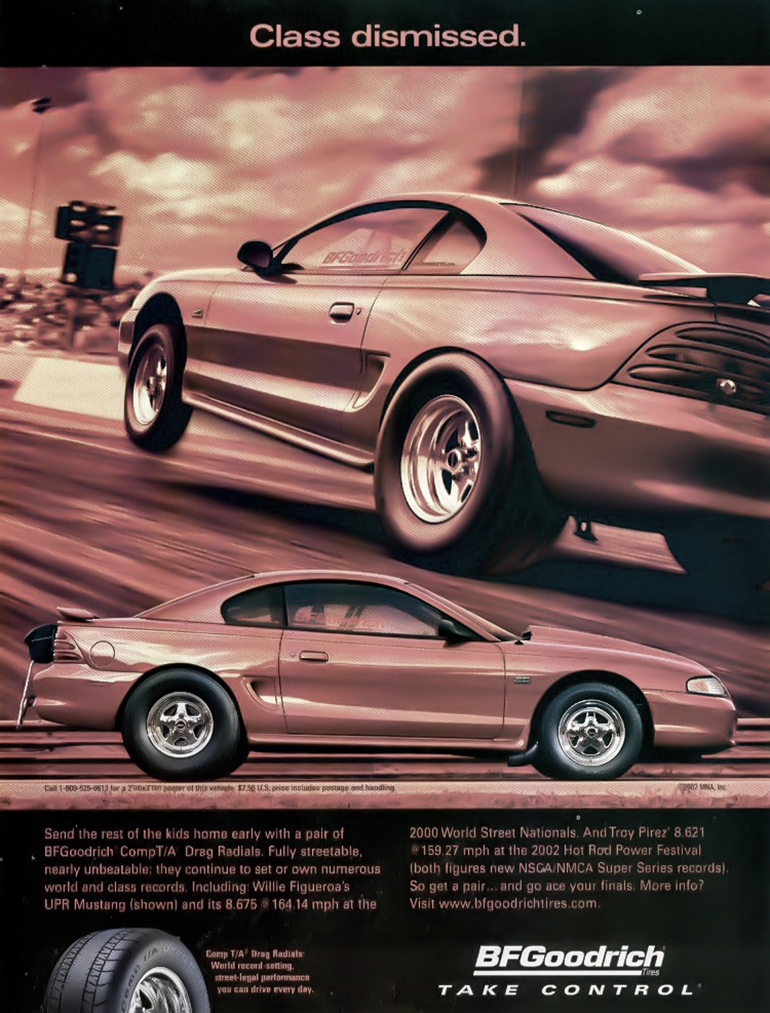 Honestly, I've always felt badly about abandoning the BFG Poster car but a restoration seemed almost impossible as time went on. I'm really humbled that all these industry greats are willing to help out.
There's that emotion again !
My goal is to have it ready to display at the NMRA Finals next year and , of course, the World Street Nationals- our biggest win.
Many updates to follow...